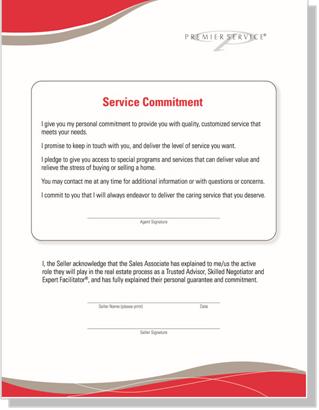 Premier Service is all about...

- Listening to your needs

- Establishing expectations

- Committing in writing

- Performing service

- Being evaluated afterwards











The Premier Service Commitment

A certificate BOWES Real Estate sales associates give to their customers pledging to serve as their Trusted Advisor, Skilled Negotiator and Expert Facilitator. By signing their names to the pledge, BOWES Real Estate's sales professionals make a powerful and personal statement to their customers. It's a commitment to deliver a service experience based on the customer's needs and desires.

Customer Satisfaction Survey

Your opinion is important, and your input is valued! Through the Premier Service program, every BOWES Real Estate customer is asked to complete a survey evaluating the service they receive. These surveys enable BOWES Real Estate to document and track a record of superior service that no other company can match.