Join the Real Living 1st Choice Realty Team
Thinking about a change? See what Real Living 1st Choice Realty has to offer:

Find out more about the company, training opportunities, and how you can earn income using your strengths.
For immediate access to an overviewof what has enabled us to become the fastest growing brand in north America,
please click the button below.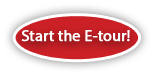 - Technology
Cutting edge technology to increase productivity
while decreasing the time sitting behind the desk.

- Professional Development
A full suite of training opportunities are available on-line
and live for experienced agents as well as new agents.

- Sales Support
Being the fastest growing Real Estate business,
we support the agent first to be successful.

- Business Support
Designed to help the agents treat it like a business and help
them to grow their business.

- Marketing
A full professionally designed array of marketing materials is available
to the agent on the business center. Most pieces are fully customizable
so the agent can let their personality show.