Ness Bros believes in a "Team Concept"

This enables us to provide superior client service.

An element of Ness Bros that makes us unique against our competitors is our team approach to real estate. Whether you hire us to assist you in the purchase or the sale of your home, the success of your experience is not reliant upon my sole ability to ensure a smooth transaction because you've hired the entire Ness Team! This means that even if I am on vacation, your transaction has been entrusted to our team that completes essential aspects of your transaction, for all of our transactions. These individuals are the surgeons within our industry who are experts in their fields!


Each one of these individuals earn their livelihood in real estate, although interestingly not all of them are Realtors. Their collective experience in specific aspects of the industry is what forms the Ness Bros team. Together we overcome real estate obstacles that often times cause other transactions to fall through.

Meet My Team
Company Controller Technology Closing Coordinator Auction Coordinator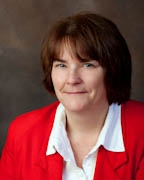 Kelly Fracica Tina McDowell Ned Lewis Sue Lewis
Customer Service Closing Coordinator Auction On-Site Manager Auction Cashier