The search below will bring up ALL listed properties with ALL agencies.
For quick searches in specific price ranges and locations, scroll to the bottom.
Buyers Information

Click the Topics Below

Sellers Information

Click the Topics Below

Blog



>


New Listing - Edinboro, PA:








View More of My Listings:



Home Ownership Video Advice & Tips
Looking for easy to follow advice and tips for home improvement and maintenance? This collection of videos is just what you need. Explore these topics for great ideas from well known brands and individual experts on how you can care for and improve your home. Click here for all of the Video Advice and Tips you need!
Testimonials:

"Karlene is GREAT!!! We told her what we were looking for and she came through! We had a tough time with financing because of the uniqueness of the property, but she was there for us every step of the way! She stayed on top of all tasks, she's knowledgeable, thinks on her feet and has great ideas. If you want a great realtor, call Karlene Smith. You won't regret it. Thanks for your guidance, support, professionalism and dedication to finding our dream home/property/acreage Karlene. We love it!!! We will definitely will work with you again in the future!" Susan & Donald Pelletier

"As an out of town customer, she was instrumental in handling all of the necessary paperwork as well as listing and showing the property. Very knowledgeable, friendly and pleasant to work with." Barbara Hook

"I know this is your job but you went above and beyond to help me and I thank you for it." Betty Hoffman

"Karlene, thank you for recently handling the sale of my home in Youngsville. I appreciate your success in listing and selling my home so fast, and handling all the details with such professionalism. You made yourself available to me and I had immediate access to you through texting which helped tremendously. It was a pleasure working with you, and I look forward to doing so again in the near future. " Cindy McKinney

"I has extremely impressed with Karlene Smith. My house had been listed with another realtor for many months. I signed with Karlene and the house sold quickly. She provided sound advice during the negotiation and the entire transaction was easy and seamless. I have recommended Karlene to many friends and she would be the first realtor that I would call in the future.…" Tim Dunkel

"Karlene is aggressive. She works hard in a difficult market and knows what segments of that market to target. Karlene was faced with the prospect of selling a unique home/property in a difficult market. In the process, she had to deal with some whack-job potential buyers. She did extremely well at this while maintaining our sanity." Dick Klancher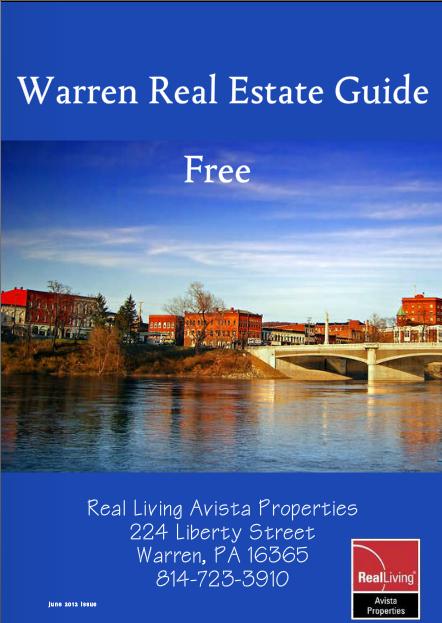 | | | | | |
| --- | --- | --- | --- | --- |
| Warren | Youngsville | Sugar Grove | Russell | Pittsfield |
| | | | | |
| | | | | |
| | | | | |
| | | | | |