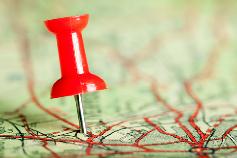 Moving to a new home is a big change - especially when it's in a brand new city. Fortunately, we're smooth-transition experts.
Whether it's across town or across the country, Real Living is the answer to your relocation needs. Our team offers a full suite of services so everyone can feel at home in no time. Backed by the world's second largest relocation services company, and with more than 50 years in the industry, we know how to get you settled fast-- so you can get back to doing what you love most.
Real Living CO Real Estate is part of Brookfield Global Relocation Services - the world's second largest relocation services company. Brookfield Global Relocation Services is the trusted leader for the design and management of domestic and international relocation and assignment services throughout the world. Their 800 employees operate from regional offices in Asia, Europe and North America to support the success of relocating employees around the world. Brookfield has the local knowledge and worldwide presence to develop and implement global employee relocation solutions.
If your needs are outside of the Denver Metropolitan area, we can connect you to another equally qualified and dedicated Real Living Professional with local expertise and a proven record of success and customer satisfaction. As part of the Prudential, Berkshire-Hathaway, Home Services Network, we have access to top ranked agents across the nation. Let us help you today.





Chip Bruss

Relocation Director
12601 N. Tejon St. Suite 300


Westminster, CO 80234
Did you know?

You can use my site's Local Information search to compare market trends at these levels:

City or Zip Code
County
State
National

…and even compare one city's trends to another.

Click here to visit my site.

For more information contact me TODAY!