Employee Mobility Solutions
HOME - Helping Organizations Move Employees
Services - Global reach with local touch!
We provide a wide array of services to support both the employee and the employer through the entire transfer process. Our goal is to make the relocation experience as smooth and stress-free as possible for everyone involved.
Even if your company does not have a formal relocation program through a global provider, we can help by providing 1st Class Service to you and your employees.
We can facilitate:
Large group moves
Key employee relocations
High-level executive transfers
Individual relocations
Family and domestic moves
International transfers



Buyer Representation (new employee transferring in)
Welcome to Colorado!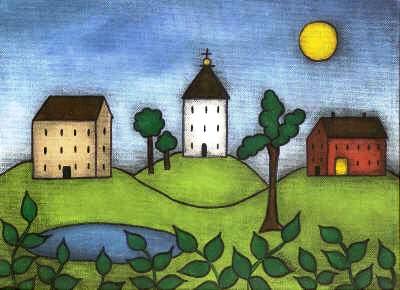 Area Orientation

City and neighborhood tours

Local demographic information

Temporary Living Assistance

Rental Assistance

School tours and research

Spouse Job Assistance

Supplier Selection – mortgage, moving, inspection, insurance, banking, home improvement,

pets and vets, medical & dental

Home Financing and Loan Pre-approval

Home Finding

Automated searches

Schedule property showings

Home Inspections

Property, Sewer, and Radon

Property Appraisal

Home Warranty

Title Insurance and Closing Services

Moving Company

Charitable Contribution
Seller Representation (employee transferring out)
BMA Broker Market Analysis

Property Appraisal

Home Staging Consultation

Marketing Assista

Title Insurance

Property Management

Charitable Contribution
Fees – Ready for this? We pay you!
Hiring Real Living CO Real Estate to handle your relocation needs is simple, convenient, and best all, free to the employer and free to the employee. In fact, our Value Added Employee Mobility Solutions Program can provide financial assistance by covering transactional costs of relocation up to 1% of the purchase price, including:
Moving Costs

Home Inspection

Property Appraisal

Home Warranty

Title Insurance

Contribution to your charity of choice

Or, we can also provide a Buyer Rebate at closing.


Global Resources -
I
t's a small world after all!
Hiring Real Living CO Real Estate to handle your relocation needs is simple, convenient, and best all, free to the employer and free to the employee. In fact, our Value Added Employee Mobility Solutions Program can provide financial assistance by covering transactional costs of relocation up to 1% of the purchase price, including:
Real Living Real Estate


Brookfield Global Relocation Services
Berkshire Hathaway Home Services
Worldwide ERC
Our Team – Our mothers think we're pretty darn amazing!

Relocation experts, trained to provide world-class service,
dedicated to represent you and your employees best interest.
Credentials –
Our team of highly trained relocation experts are much more than average real estate agents. All team members must pass a rigorous training regimen and certification process, including:
Brookfield Global Relocation Services Certification
Destination Services
Marketing Assistance
Relocation Inventory
Premier Service Certification
Premier Service® is the Real Living proprietary service delivery and relationship management process designed to create a consistent, reliable, measurable and marketable service experience for home buyers and sellers across the Real Living network.
Real Living agents who have adopted the Premier Service way of doing business have made a commitment to take their practice of real estate to the highest level of service and accountability. Their dedication and hard work has resulted in a 96% national customer satisfaction rating, best in the industry.


Client List – You could be on this list too!
These are just some of the organizations and corporations that have trusted us with their employee transfers.
Brocade – Seattle, WA to Broomfield, CO Conoco Philips – Thornton, CO to Anchorage, AK
Chase Bank – Buffalo, NY to Columbus, OH Crocs—Guangzhou, China to Boulder, CO
Google—Broomfield, CO to Austin, TX McKesson—Broomfield, CO to Broomfield, CO
Merck—Frederick, CO to Raleigh, NC MT Data—Brisbane, Australia to Denver, CO
Nationwide Insurance—Washington, DC to Columbus, OH

Wells Fargo—Sioux Falls, SD to Golden, CO Westin Hotels—Phoenix, AZ to Thornton, CO
Vail Cascades—Houston, TX to Denver, CO

Success Stories
–
It's scary how much people love us!
The highest praise we can receive is from our clients. Our goal is to make you a Raving Fan too!


"Chip was the most helpful real estate agent I have ever had the pleasure of doing real estate business with, I would not have any hesitation in recommending Chip to any person who is looking to buy/rent in the Denver area."
–Peter, VP Operations, MT Data (Australia)
"Sherry is a master of her craft and has identified a strategic market niche in which to practice her expertise. As a financial services provider, I recognize the value of her work in these very trying economic times on behalf of her clients." - Rod, President and CEO at Distant Visions, Inc.


"Carolyn located the perfect home for my family. It was featured on the
Today Show as one of the Best Buys in the Nation under $400,000. I am so grateful
to Carolyn as she also assisted with my finances by working directly with my lender who
was unable to understand my situation.
She "went to the top" to get an approval and we closed on time!" - Nina A.


"Chip was a great person to work with on the sale of our home. After we put our house on the market in October,
it was sold in 5 days! That's right, FIVE days! I believe that most of that was Chip's realistic understanding
of the real estate market and his very innovative marketing of our home."
-
John, Application Support, McKesson Healthcare (Broomfield, CO)





"One thing for sure about Sherry is that she is honest and she always puts her client's best interest as her most priority. She is knowledgeable about local real estate market trends and shares that information with her clients. If you are looking for a professional yet personable Realtor in the Denver North-Metro suburbs, I would strongly recommend her." - Lon, President, Your Castle Real Estate


"As a real estate agent, Carolyn Gdowski is very good at her job. This was the third time we tried to sell our home.
She listed it on a Thursday and by Saturday evening we had an offer locked in.
Unfortunately, this left us only a few days to find a new home. She found a wonderful new home and
pushed everything to get us in the new home early . She was very patient with a very scared and anxious buyer.
I would recommend her to any one I came across that was ready to buy or sell a home."
- Melissa and Pete
"We relocated from Washington DC and Chip helped us find a great house, and a great community to fit the family's needs. He worked with us closely to test a number of options, and ultimately find a good fit."

–Scott, Vice President, Nationwide Insurance (Washington, DC)




"Sherry is more than helpful; she puts herself in her client's shoes to understand what's important to
them -- and then goes out and makes it happen! She has a wealth of knowledge about the real estate market and she remains current on the myriad changes that occur. She's a long time resident of Denver, active in the community, and thoroughly understands the Denver area."
- Fiona, Strategic Process Consultant
"Carolyn was referred to me as an excellent agent who can help me relocate to the Denver area. The relocation was not easy as I was leaving a home I loved and downsizing. At times I wanted to give up but Carolyn's encouragement gave me the faith I needed to continue on my search until we found the perfect home. We did and I am so happy. I not only gained a Realtor, but I made a friend." - Bonnie B.